Posted: Fri, Mar 22, 2019
Last updated: Sat, Apr 20, 2019
---
| | |
| --- | --- |
| Date | 22nd March 2019 |
| Lineup | Manila Luzon, Santi Storm, Uma Daze, Mutha Tucka |
| Venue | Tunnel, Leeds |
I'm gonna stop travelling for drag shows. Normal gigs, sure. But I can't justify this tomfoolery again. This wasn't a bad show! It wasn't. It was fun, but in a 'me and my friends are going to the club and Manila happens to be there' kinda fun.
I've not been to Leeds properly before. I've changed coaches here, but never explored the place. It's Friday night when I arrive at the train station and Tunnel (which hides behind straight club Club Mission) is like, a 5 minute walk, if that.
Tunnel is a very industrial-looking club, being built from an abandoned rail bridge it seems with none of the pipework or bricks covered up at all. It looked fucking sick, actually, even if it was like a rabbit warren that was impossible to navigate without asking someone.
Let me divert your attention to this photo.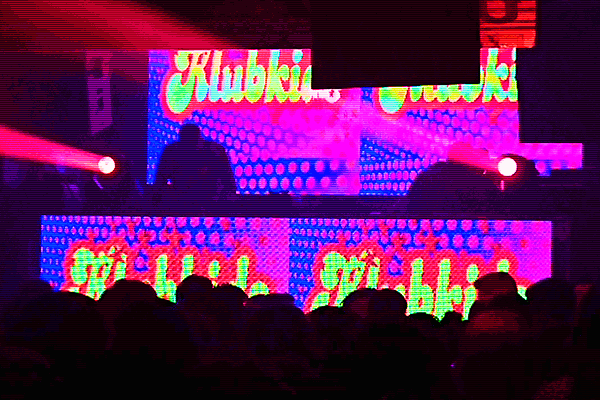 Tell me that doesn't look like a graphic from a game like San Andreas or Manhunt. It's got that exact vibe and texture to it. I love it. I've also opted to stand on the raised edge section near the back, because I'm deceased from work and there were already rows and rows people lined at the front when I got in.
As for the actual show, there were a few local queens, the return of Newcastle's finest Mutha Tucka, and of course Manila Luzon.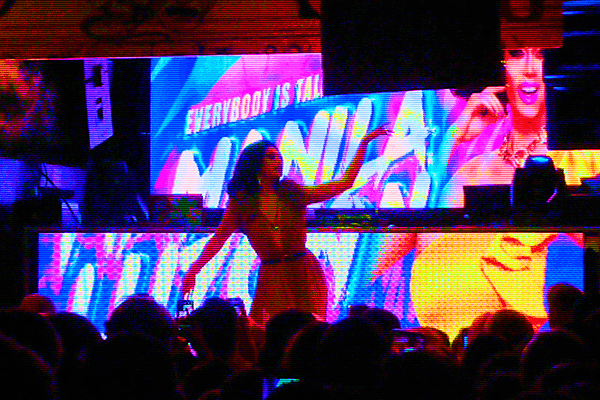 I've recently gotten invested in Drag Race. I tried getting into it years ago, I think it was around season 7, because lots of people at an LGBT youth group I went to watched it and I wanted to fit in. I started watching from season 1 episode 1 and gave up like 2 episodes in. I think it was a mix between the filter and me just not being into the style of show. I decided to try watching Drag Race again recently, this time watching All Stars 4 as it aired. Jasmine Masters cracks me up and I was watching it just for her. She didn't last long but I soon got invested.
So… it really bothered me that I felt not bored, but like… did I really get a 2 hour train after work, and I'll have to get my ass back home after this too, for this? If this was in my city and I could walk there and back, sure. But this is not worth travelling for. Sorry Manila.
One thing I wasn't expecting was at one point Manila asked if there were any girls in the audience, and, like, over 95%+ of the people in the audience put their hands up. I didn't know drag had such an appeal to the general heterosexual girl audience. All I can think of is when I saw a straight girl call Øystein Aarseth a twink on Twitter. That's all I'm saying.
This was basically the same format as the Kameron Michaels show I was at not too long ago. Couple of songs, audience participation, more songs, then the club opens for regular business. Fun, but not worth a £25 ticket + travel + drinks.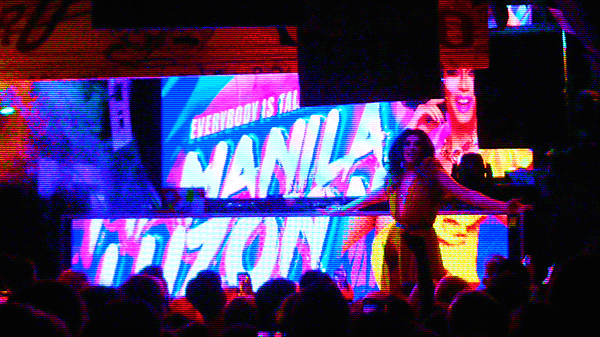 I made my way out after the show and headed toward a nondescript bus stop that the Megabus claimed to be stopping at around 02:30. This'll be interesting - I've got no juice left in the tank and I've got an overnight coach to London to waste a day before seeing grindcore legends Wormrot in Shoreditch in the evening. Let's see if I make it back home in one piece.