Posted: Sun, Oct 13, 2013
Last updated: Mon, Sep 9, 2019
---
| | |
| --- | --- |
| Date | 13th October 2013 |
| Lineup | Children of Bodom, Napalm Death, Insomnium, Medeia |
| Venue | O2 Academy, Newcastle-upon-Tyne |
Man, this one takes me back. This was the first metal gig that I ever went to. I went with my friend, and my dad took us both there because he didn't trust 2 15-year-old girls at a death metal show alone. It's funny because death metal, and by extension, melodeath fans tend to be the nicest people on the planet. I suppose that's a lesson you learn over time.
I don't actually have any photos of this gig, apart from a few photos my friend took of me and both Barney and Shane from Napalm Death. The two of them had (separately) ventured up to the merch booth during Bodom's set. Literally nobody had gone over to say hello to them. Strange, although I suppose if you're nearer the front you're not exactly gonna ditch your spot unless you want to get fucking trampled. They were both really lovely guys. Humble, too.
As I was bidding farewell to Shane, he stopped me and my friend and gave us a plectrum each.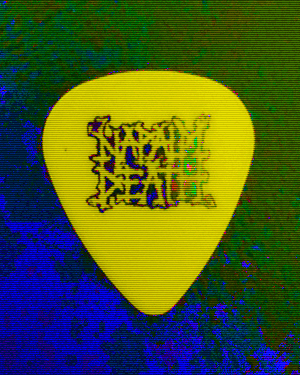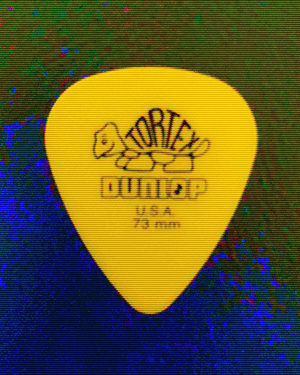 Bestowed a gift from the big man himself! Lovely bloke, but I can't help but think of this image whenever I see him.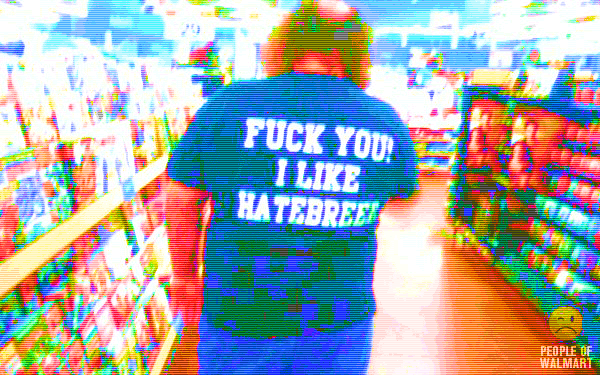 Also, check out the comment section on the Metal Inquisition article I stole the above picture from. Beautiful stuff.
We missed Medeia's set as we got there late. Insomnium were up next and they put on a gorgeous show. Napalm Death followed with a fucking electric set, which is to be expected. They were touring for Utilitarian, one of the finest albums of all time.
Bodom put on a grand show. Very fun. I said earlier that I didn't take any photos (I had a shitty iPod Touch at the time. You can't do shit with those). I did, however, take various crappy videos. They're about the level of what you would expect from a tiny teenager headbanging and trying to record anything of value at the same time. Tragic. I don't think it's even worth uploading them and sharing them here.
Bagged a Bodom shirt on the way out.