Posted: Fri, Jun 9, 2017
Last updated: Sun, Feb 9, 2020
---
| | |
| --- | --- |
| Date | 9th June 2017 |
| Lineup | Melt-Banana, Weirds, some others… |
| Venue | The Cluny, Newcastle-upon-Tyne |
I went to this gig with Mr Other-VIP, an NPC that was introduced in my Mortiis entry. This was a mistake, because this guy is very much a "I'll drink outside until the scheduled time of the main act, then go in and stand at the back of the venue when they're playing". I mean, hello? I'm 5'2 and can't see shit.
I'm sure there were like, 3 or 4 opening bands. They were on the schedule which I never bothered to properly look at. As I said before, I was outside drinking for the duration of their sets so I have no idea what they were like. I pulled the name 'Weirds' off the Songkick entry for this date, so fuck knows if they're even a real band or not.
Melt-Banana songs are very short, usually. We're talking less than a minute. I walked in, at the back of course, and I'd missed some of their set. I also had to leave after watching them for 20 minutes so I could get back home. I guess 20 minutes is like 10 songs, which is decent, but it's still irritating to miss possibly 2/3 of the set of the band I paid to see.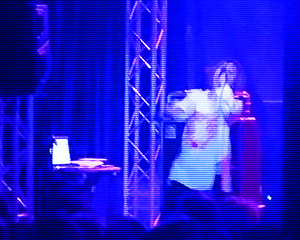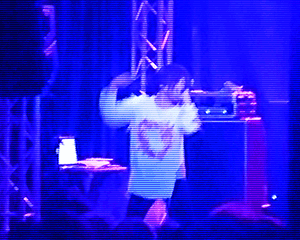 Really don't have much to report here. Energetic, catchy, really enjoyable stuff. Shit merch but grabbed a poster off the wall on my way out. I'd like to see them again some time, but be in the crowd near the front so I can actually enjoy myself.