Posted: Wed, Dec 6, 2017
Last updated: Sun, Feb 9, 2020
---
| | |
| --- | --- |
| Date | 6th December 2017 |
| Lineup | Mastodon, Red Fang, Russian Circles |
| Venue | Northumbria University, Newcastle-upon-Tyne |
Always trust your instincts. If you're in an area and the atmosphere seems off, that's your cue to leave. So when you're standing outside at a venue waiting for doors to open, and you're surrounded by greasy guys in Metallica t-shirts that stink of weed, you know the gig is going to be dogshit.
I bought tickets because I really wanted to see Red Fang. I love them. My friend was super into them in high school and I found them through her as I bought her a Red Fang CD for her birthday once.
Russian Circles were boring as fuck. Shit beards, flannel, boring as fuck music. Someone who only drinks artisan cider and watches Jordan Peterson videos would probably tell me that I'm not intellectual enough to appreciate their music. Whatever.
Red Fang are next. Played about 6 songs, 2 of them being the absolute bangers Hank is Dead and Wires. Proper class set and I loved every minute. Didn't have enough on me for a shirt afterwards which I'm a bit gutted about. The crowd was completely dead. Just staring gormlessly at the stage.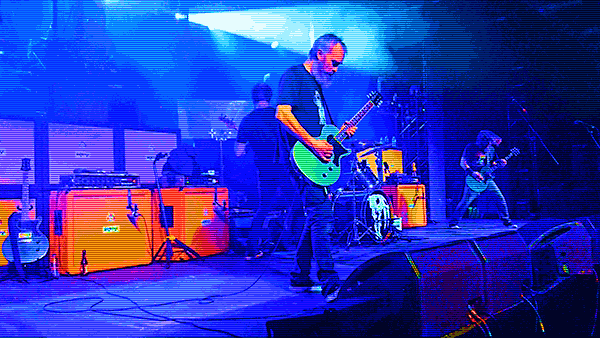 I thought I'd stick around for Mastodon. I've never listened to them before, and considering the price of the ticket (we're talking around £32, the most expensive gig ticket I've ever bought) I was expecting something decent. I just about made it to the end of the second song before I had to leave. That shit is awful. Unbearable, even. The crowd were transfixed on that stage the second Mastodon stepped on. The guy next to me with long hair and generic thrash metal patches on his battle jacket was having the time of his life when he was nearly falling asleep during Red Fang.
Well, I got an early night, and Red Fang were fantastic. That's all I got.