Posted: Sat, Feb 17, 2018
Last updated: Sun, Feb 9, 2020
---
| | |
| --- | --- |
| Date | 17th February 2018 |
| Lineup | Alien Ant Farm, Soil, Local H |
| Venue | O2 Academy 2, Newcastle-upon-Tyne |
I didn't know much about any of these bands before I bought tickets. I'd seen an advert for Alien Ant Farm's Anthology in one of my old Kerrang! magazines that I've been collecting. I'd heard of Soil too – one of my teachers in high school was really into them. He was also accused of sleeping with a student before going back to his home country, but I guess that's irrelevant.
Local H, I barely remember their set to be honest. I guess it was fine.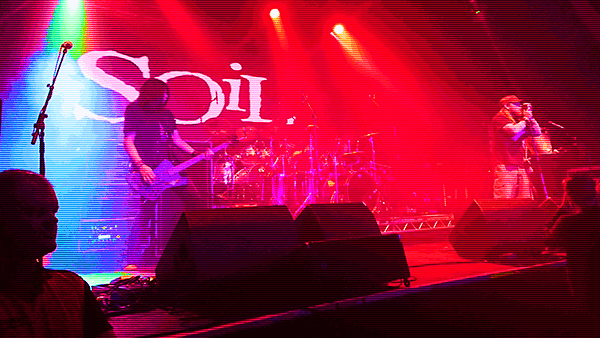 Soil put on a pretty standard set. A good night out, for definite. The lead singer, who didn't look too dissimilar to Axl Rose (of which he acknowledged), ended up spending half the set amongst the people who were standing at the barrier. Being at least a half-foot shorter than everyone crowded around him meant I couldn't see shit, but it got the rest of the crowd hyped.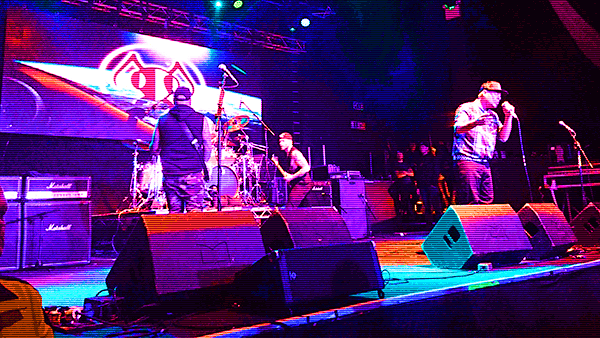 Now… the main act. Alien Ant Farm. I would like to describe them as a pop-punk Papa Roach, going off the three or four songs I heard of them before I walked out.
I had walked out of the previous gig I'd been to as well, which was Mastodon last December. Often if the band isn't 100% up my street, I'd often stick around anyway just to be out the house. Sometimes, though, it's just not worth it.
Negativity aside, I bagged this Soil shirt.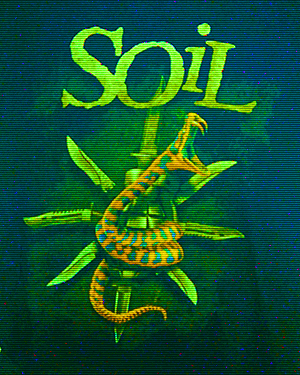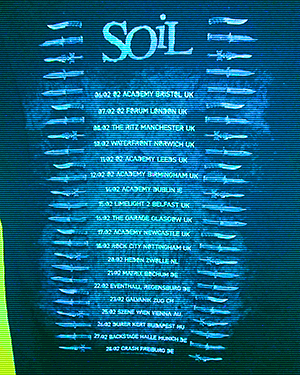 Pretty neat, if you ask me.