Posted: Sat, Dec 8, 2018
---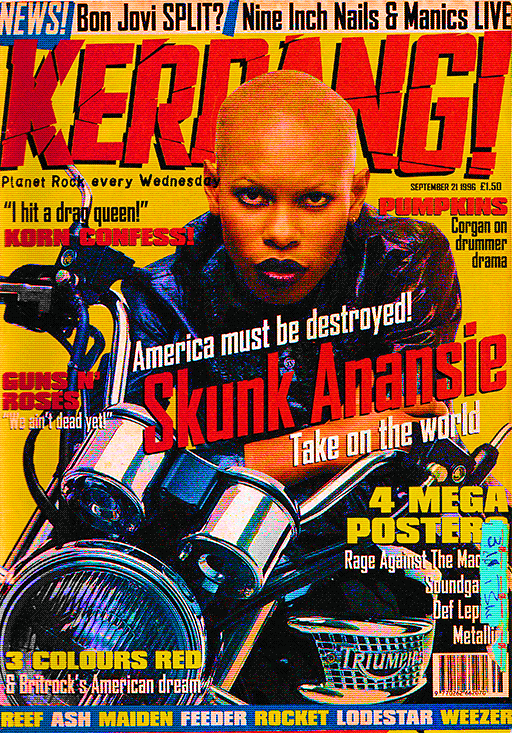 Skin of Skunk Anansie takes the cover of this issue. This would have been to hype up their upcoming single, 'All I Want', from Stoosh.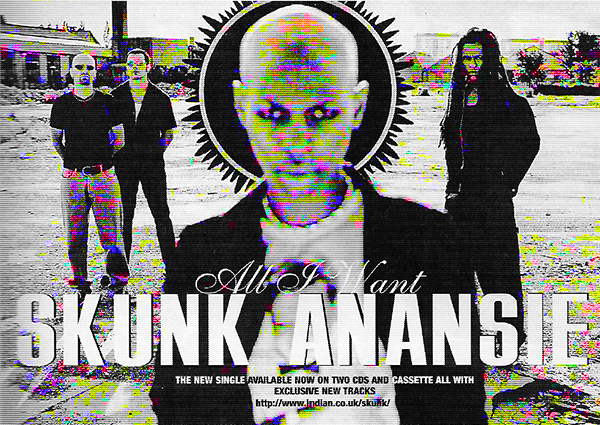 They had a specific promo advert for it too.
I will admit, I've not listened to Stoosh all the way through. I should get round to doing that. I did really like their debut album, Paranoid and Sunburnt.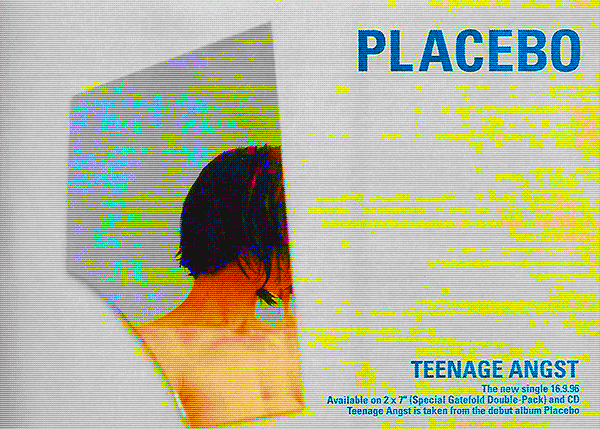 This was another promo I really liked. This one's for Placebo's 'Teenage Angst'.
I remember posting this scan to Tumblr a while back and it gained a lot of traction with the 'minimalist' blogging community. Maybe people who like to post pictures of plain walls and white bedsheets really like Placebo too.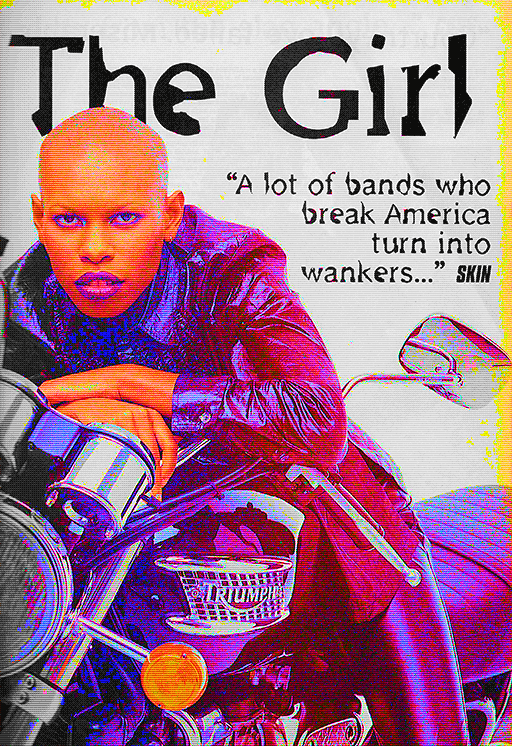 There was also a full-length interview with Skin which I am not gonna type up. I thought the accompanying tagline to the splash image was rather tasteful.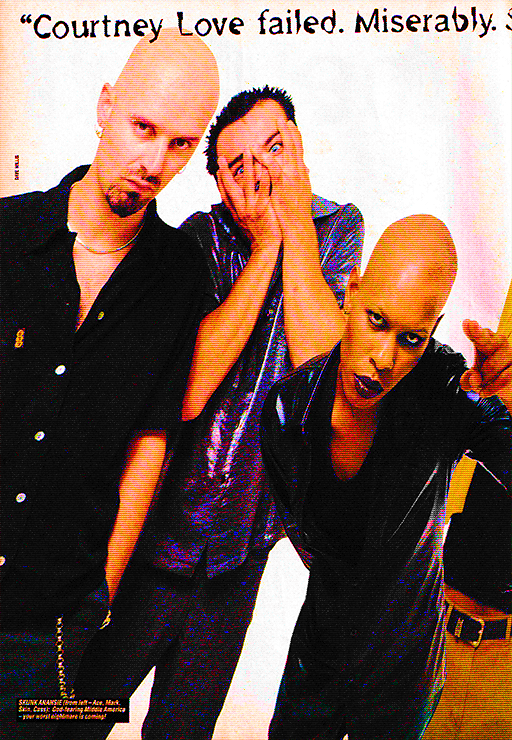 "She came from the slag angle", says Cass Lewis. Skin expands on his comments a little, which I'm gonna include for a bit of context. Skin starts off enthusiastically about how Shirley Manson is a star, and also talks about Madonna too.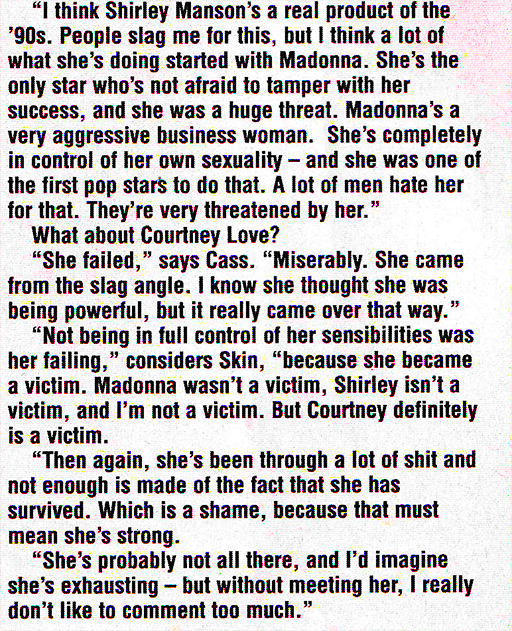 Marilyn Manson is under fire, to nobody's surprise, for his latest release Smells Like Children.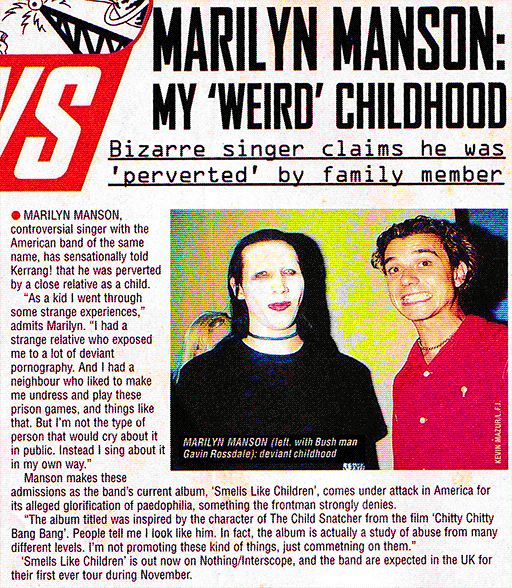 He spoke about these issues at length in his autobiography The Long Hard Road out of Hell, which he'd release after Antichrist Superstar had been unleashed to the world. I've read that book an embarrassing amount of times.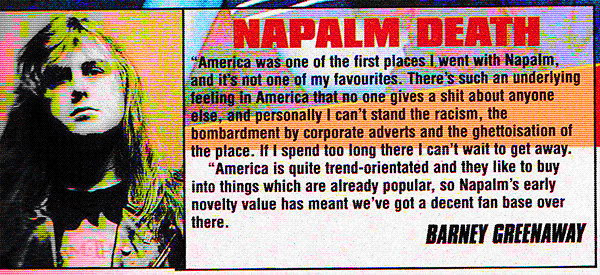 We also have a section in this issue called 'Fear and Loathing in America', where British acts describe their American horror stories. A few select cuts come from Barney Greenway and Justin Broadrick.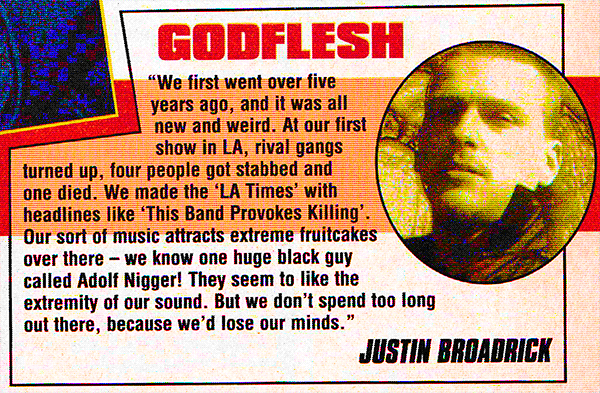 We have the usual snaps of bands performing live. I did like this one: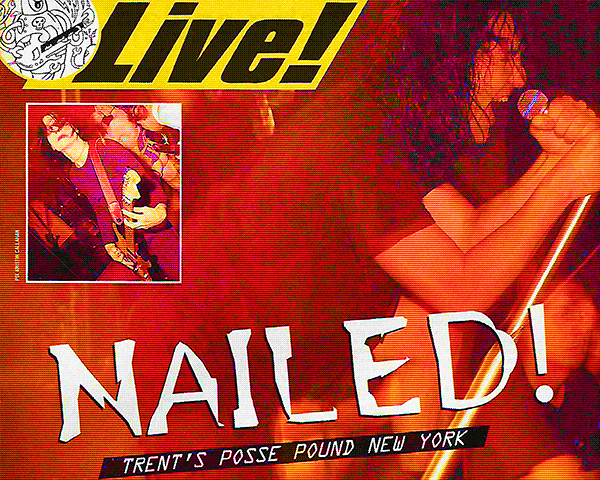 An… interesting tagline. This shot was taken when Nine Inch Nails performed on September 5th, 1996, at Irving Plaza, New York. Marilyn Manson was the opening act (hence why Zim Zum makes a guest appearance in this photo).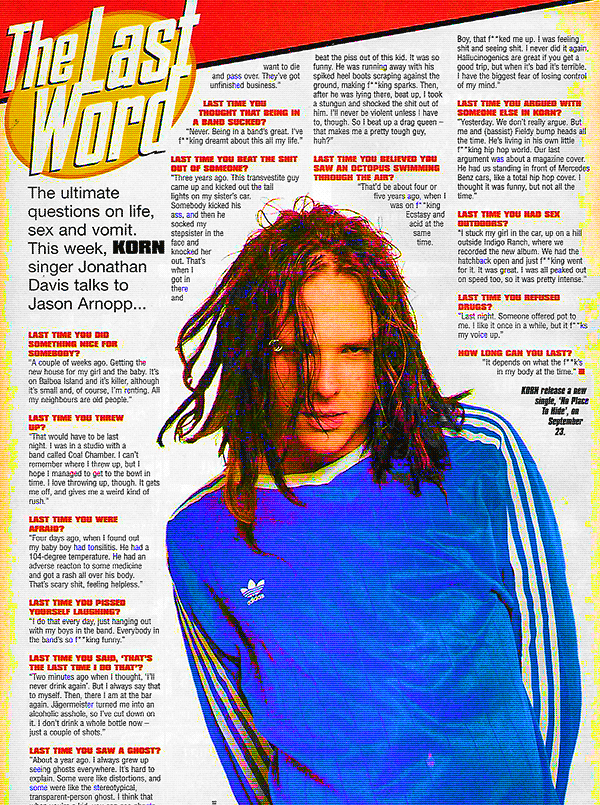 Near the end of the mag, we are treated to an interview with Korn frontman Jonathan Davis. This was in promotion of Korn's upcoming single, 'No Place To Hide' off Life is Peachy.