Posted: Sun, Jun 2, 2019
---
NOW LISTENING: Randolph & Mortimer - Citizens
---
I am ditching my smartphone when my contract ends in a few weeks. I will very much miss the convenience of having one, but I can't continue to use one in good conscience.
Of course, the mobile browser I use is loaded up with the privacy extensions I use on my PC and I always use a VPN. You know, the basics. But it's the tip of the iceberg when it comes to data farming and whatnot. Why should it matter? I don't use social media (apart from Twitter, but it's not like I've got much personally-identifiable info on there) so that's a big chunk that's not attributed to me. I just don't like the idea of not having control over my own data. I just want to be here and mind my own business! Clearly I ask for too much!
Anyway.
The focal point of this is that I'm shifting services I would normally only use on my phone to my PC. The big one is Bandsintown, an app I use to get notifications when somebody is touring. To use the PC version of the site, you need to have a Facebook account.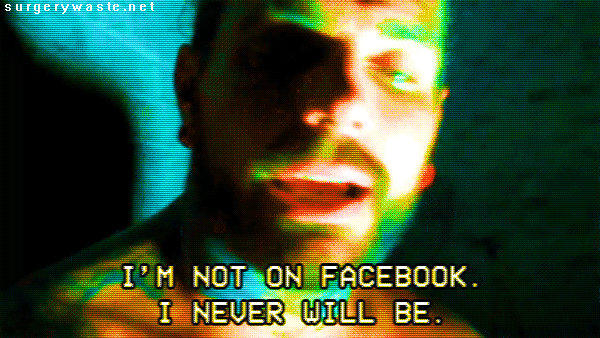 (Peep my old url watermark… sigh)
Obviously that wasn't going to happen, so I thought I'd set up a Songkick account instead. I only had to manually 'follow' 379 artists… I just hope this website doesn't fail me.