Posted: Sat, Jun 29, 2019
---
NOW LISTENING: Boy Harsher - Tears
---
Got my first tattoo today, it's the date I started on man-juice. Today actually marks 2 years since I started, so it was nice that it lined up like this. My artist was great, everyone else in the shop was great, the ink looks great, my arse is happy. I'll stick a photo up when I've stopped clinging it in a few days.
One of the guys in the shop introduced me to Boy Harsher, which is a band I glossed over and never really listened to. They remind me of She Past Away, a little bit. This happened as I was describing the sort of music I'm listening to at the minute to my artist after he asked me, and that's when Guy #2 chimed in with Boy Harsher.
I also scored a second bullet belt at a flea market-type shop.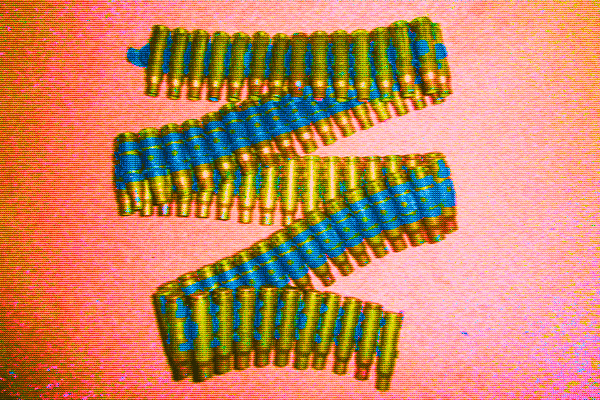 Well, I suppose it's a catridge belt. £20!!!! A fucking bargain. I'm gonna try and clean it up a bit first, and then snap it into two anklets for a pair of boots I have. I have a nickel belt as well, but that one's full bullets rather than just the cartridges.