Posted: Thu, Jul 18, 2019
---
Visuals

Texture ripping potential

Storyline

Music

Controls

Replayability
Let's go. I spent way too much on this game. The price was £65, but I had a voucher for £10 off so it cost me about the same as Yakuza Kiwami 2 did when I pre-ordered it. 18 months later and it's going for a lot cheaper (around the £35-40 mark) but I really can't get mad. The game is beautiful and if I had my time again I would have still forked out for it. Sue me.
I'm just gonna go ahead right now and say that this is my favourite Yakuza game, and right now it's my favourite PS2 game in general, so maybe this will be a bit biased. We'll see. I will try to keep this review separate from the rest of the Yakuza games and treat it as a standalone game.
Visuals
The scenery for the game is STUNNING. Clock the opening shot.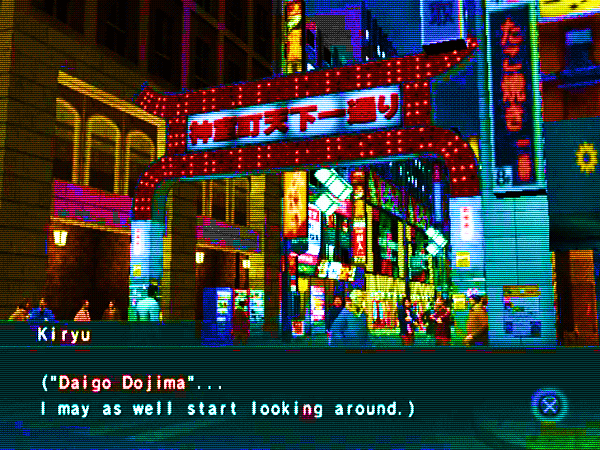 Kamurocho is gorgeous. I love gaudy neon lights in the night. It's just beautiful. I'll flat out admit I'd love to visit the most built up areas of Tokyo just to walk around and soak that shit up during the night. And probably get stabbed in the process.
Other gorgeous areas include Sotenbori (just look at Kani Douraku), Purgatory and Kage's old office now owned by the big man himself Majima, playing YF6 at the arcade, that god damn tiger fight… shit, it's even a pleasure walking around Don Quijote. There are so many tiny little details that really make both cities living, breathing environments.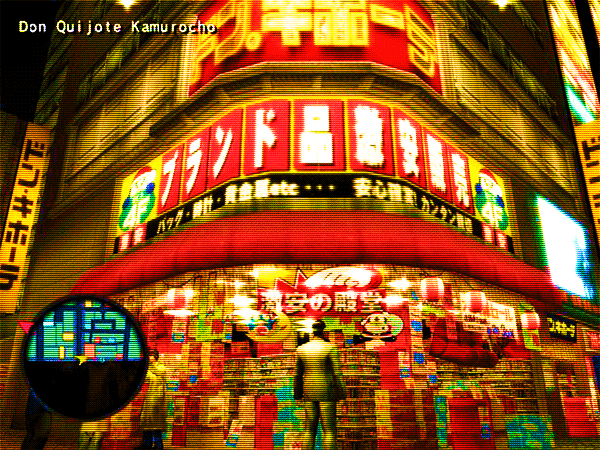 Texture ripping potential
I can probably rip quite a few things from here, but I don't have any current thoughts on what to do with them. I might end up making part of my site more 'visual' (have it be more of an interactive scene, of sorts) and some of the stuff from this game may come in really useful.
Storyline
Love it. Clear plot, which is great because I'm stupid and don't do well at 'connect the dots between these 16 intertwined storylines'. Characters are well-defined. Shit gets emotional too.
Sure, some of the stuff in this game is just mental. Fighting a bunch of grown ass men that are dressed in nothing but nappies with dummies hung around their necks, for instance. Or Sengoku having a golden castle inside another castle, underground, that can be brought to the surface in an instant if needed. This game is not afraid to have some fun and I live for it.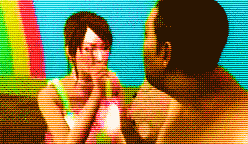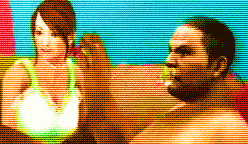 I don't really want to give too much away, and I also don't really fancy just writing out the plot points here. This is a really good game to get into – not just for the story, but also all the side quests too. I still haven't 100%-ed this game and it'll be a while before I do.
Sound
I had to knock a few points off for the godawful music that plays during the fight scenes in Sotenbori. Sweet Jesus. It's just a mess. It's quite amusing in the grand scheme of things but I have no idea what possessed the sound people to add something so heinous in the first place. It's charming though, I'll give it that.
Controls
Nothing to complain about here. The controls are relatively simple and it's easy to do whatever combos it is you need to do. There's also a wide variety of weapons and Heat actions to keep fights interesting. This kind of fighting is good for people that can't remember/execute all the combos you would need to do to be good at a game like Tekken. Yes, I'm talking about me.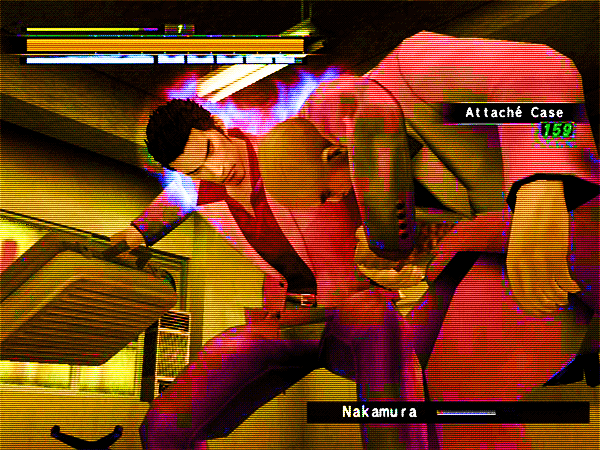 (I don't recall this Money in the Bank match…)
Replayability
I fucked up by giving myself major Yakuza burnout, but that's a little story for the Kamurocho Hills hub on this site. I also played Kiwami 2 when it was released, which was basically this game but rebuilt from the ground up for PS4. It's going to be a little while before I sink my teeth into this storyline for a third time, but I'm definitely going to jump on and do some more side quests when I can.
This game does have its little annoyances, especially coming from 0 and Kiwami. One of them being that you can't swap your items at phone booths, things like that. Minor gripes. Absolutely nothing that would take away from how much I'd replay this in the future.
If you haven't played a Yakuza game before and want to get into the series, play them in story order. If you're just looking for a game with good combat, a solid plot, fun shit to do on the side, and a good bit of goofiness, pick up Yakuza 2. But try and pick it up for cheap.